Poster sessions and selected Pecha Kucha presentations will also form an integrated part of the program to allow as many attendees as possible to participate in the formal symposium program. Innovative e-based systems will be implemented where possible to enable better communication and the engagement of the global community with the ISBR2023 program.
Finally, various social activities are planned to provide further network opportunities between the approximately 300 academic, government, non-government, industry and private attendees that are expected.
INSTRUCTIONS FOR POSTER PRESENTERS
Present your research in a high-impact poster at ISBR2023
The poster presentations will form an integral part of the ISBR2023 program. Sufficient time will be made available during the program to view and engage at the posters, the authors of the best posters will be invited to present their work during one of two Pecha Kutcha sessions and prizes will be awarded to the best three posters.
To further enhance the value and impact of the poster session, authors are strongly encouraged to use the #betterposter format and templates. You can watch The original introduction to #betterposter HERE, get more great poster communication ideas and catch up on the latest developments HERE and download the PowerPoint templates (portrait or landscape) HERE.
You will be able to upload your poster in digital format to the ISBR2023 program APP, which will ensure easy access for all delegates via their mobile phones and better exposure for the authors. The #betterposter format is particularly well-suited for presentation in such a small format.
Please ensure your physical poster adhere to the maximum dimensions listed below.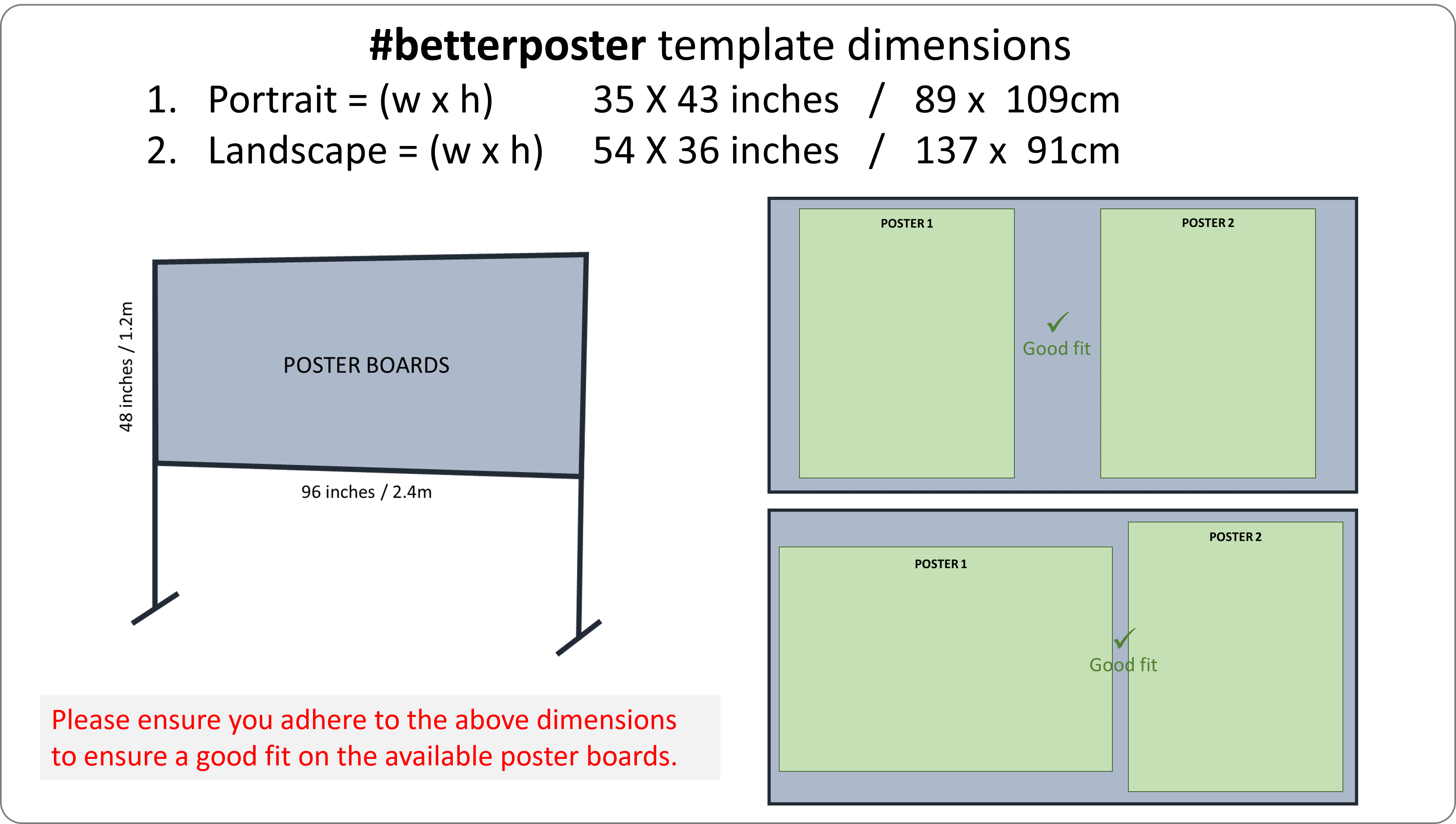 We are looking forward to meeting you in St Louis!